<![if !vml]>

<![endif]>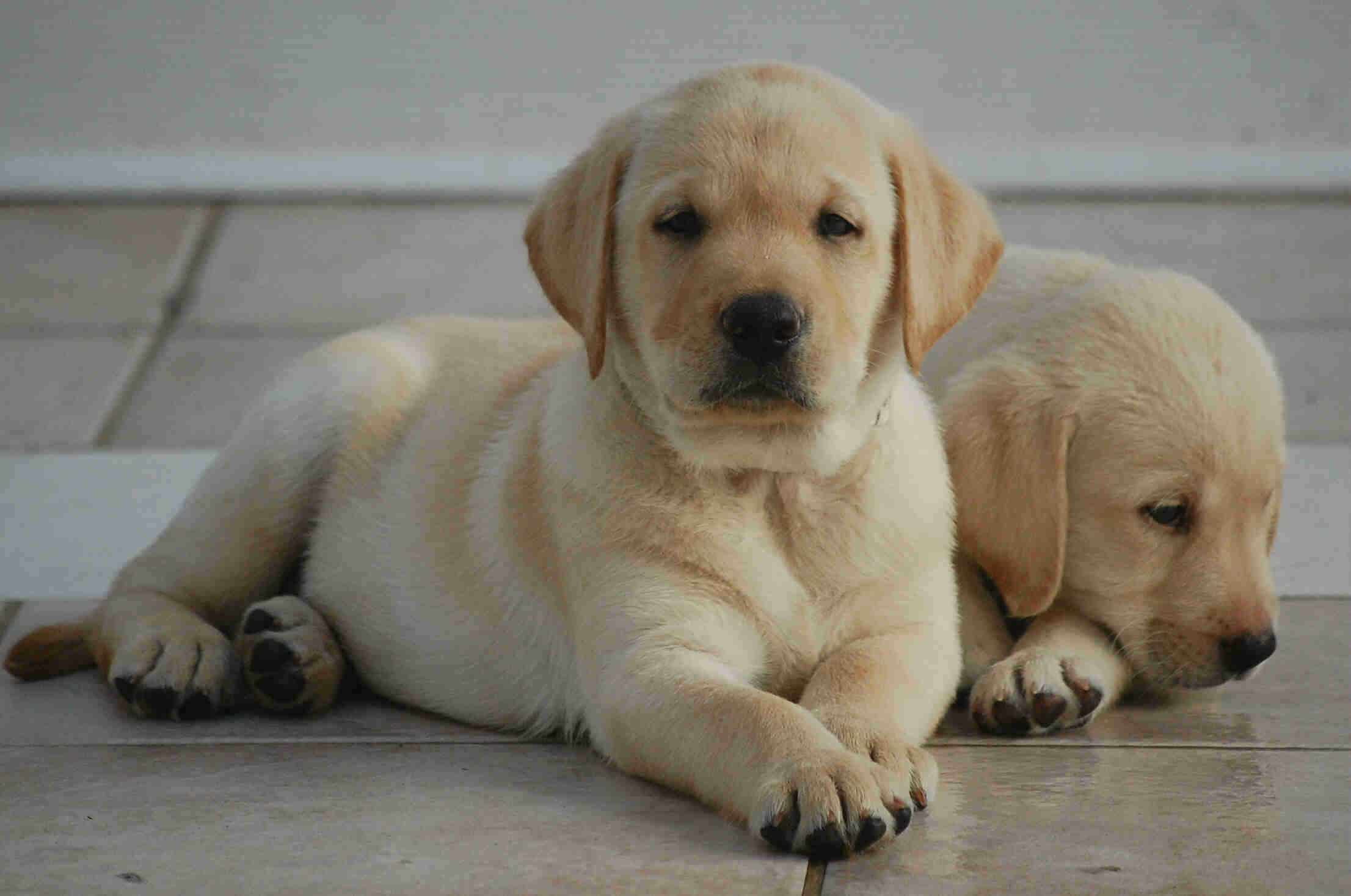 Our puppies are raised with tender loving care. They are raised inside our house, in the kitchen as a matter of fact, so that they become accustomed to everyday sights and sounds. When they are first born, they are weighed everyday to make sure they are gaining weight and also to get them used to being handled. Of course, I just love to pick them up! :) Our puppies are $600 and come with a 25 month health guarantee which is explained on our Purchase Agreement. To view a copy of our Purchase Agreement, click here. When our puppies start on solid foods, we feed them Iams Large Breed Puppy Chow. To read more information about Iams, click here.
How are puppies chosen?
Good question! Our process is "First Reserved, First Choice". When the puppies are about 4 weeks old, or earlier if ready, the family that is in the #1 spot for a female, for example, would choose their puppy first. Then the family in the 2nd reservation spot for a female would choose theirs, and so on. We make an effort to stay out of the choosing process! Each family has their own idea of the "perfect puppy". We'll convey characteristics of the puppies, but the choice is ultimately the family's.
No litters are available at this time
Go to the Pairings Page to see future litter's .
You'll notice that the color of the background matches the color of their collar. Hopefully this will help you recognize them on puppy cam. If you'd like more information on reserving puppies from a future litter, please contact: jervin4@aol.com.